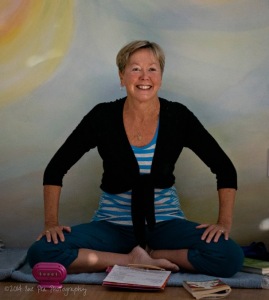 Dear Friends and Students,
Well, we seemed to have the Winter that would never end, and tho Spring was late, it was more than welcome, and now the heat and humidity of Summer is upon us.  I'll happily take it!  I hope this finds you having summer adventures and/or some great relaxing beach time or whatever makes you happy.
Happiness is such a choice isn't it? My great friend and colleague Betsey Downing is now reading a book entitled "     ".  I remember when I turned 50, I made a conscious decision to be happy, and to always bring an element of fun into whatever endeavor I embarked on.  Life is too short to do anything else. I believe that the purpose of our life is to awaken, enjoy and learn from our experiences. We're not helping anyone by being miserable. Events need not determine whether or not you're going to be happy, they're just events. You alone determine that! Michael Singer, in The Untethered Soul, says, "if you decide that you're going to be happy from now on for the rest of your life, you will not only be happy, you will become enlightened. Unconditional happiness is the highest technique there is."  Yes, of course, we will be challenged, the test of our commitment is exactly what stimulates spiritual growth. Singer goes on to say, "in fact it is the unconditional aspect of your commitment to be happy that makes this the highest path. You get to decide whether or not you will break your vow."  Simple but not easy, but what in life that is truly meaningful is easy?
And speaking of some great events coming up to help your happiness quotient, the first being Betsey Downing's and my workshop at Willow Street Yoga on Sunday July 26 for women of all ages, "Honoring the Divine Feminine." Click on the link here to know more!  Before our workshop Betsey will give a free lecture on Climate Change on Friday night and how we can help, and on Saturday will give two more powerful workshops.
And for all you women over 45 we are about half full for our annual Spirited Women's Retreat in  Maya Tulum, Mexico this coming October. This is our 8th retreat and second year at the beautiful Maya Tulum Resort. We liked it so much last year, everyone wanted to go back again! Please click here on the link here to download a brochure with all the details and registration form. Don't wait too long though, as we have to release our extra rooms by the end of August, so please get your deposit in by Aug. 15.
And if you're not looking forward to another cold snowy wet winter, plan to take a break in February with either a Jamaica vacation with Maria Hamburger and me from January 30 to February 6, or  with Moses and me from February 13-21.  Click on links to learn more here!
My husband John and I will be happily embarking on a Windstar Cruise to the Scandinavian countries in July and then after four years, in August, I will be returning to Northport, Maine for a two week personal retreat in my little rented rustic cabin, Mt. Spruce which overlooks the beautiful Penobscot Bay. Summer is flying by, and we want to make every moment count.
I'm still loving teaching my five classes at Willow Street but also doing some workshops and series of classes in Oxford, Md. where our retirement home is. Our little yoga kula there has grown to about 20 dedicated and wonderful practitioners, some of whom are coming to our Mexico Retreat this year!  Very rewarding and fulfilling for me in many ways as we continue to make dear friends at this stage in our lives. And the four grand girls keep us busy and entertained on our days on the Western Shore!  We celebrated our oldest grandson, Jody's High School graduation not long ago, and are so proud of him for receiving a full tuitional scholarship to the Berklee School of Music in Boston. And his younger brother Reid, has a beautiful voice, is in Chorus and also plays a mean violin.
So as they say in Jamaica, (and I say often!), "Don't worry, Be Happy" and have an awesomely wonderful and happy Summer,
In Love,  Suzie