A Weekend of Turning Inward
A Yoga & Meditation Retreat with Suzie & Maria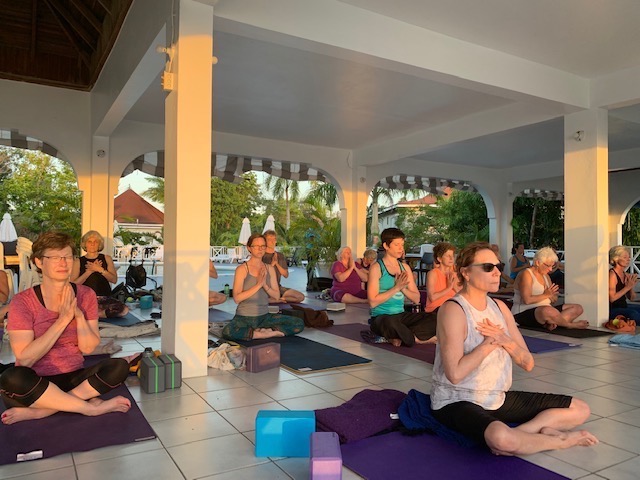 December 3-5, 2021
Shepherd's Spring Retreat Center in Sharpsburg, Md
The Retreat will begin at 4:00pm on Friday December 3 and end after lunch on Sunday, December 5. You may come as early as 1:00 on Friday to settle in, walk the trails, read and relax.
The retreat is open to both men and women, both couples and singles of all ages!
Location
Shepherd's Spring Retreat Center
16869 Taylors Landing Road,
Sharpsburg, MD 21782
301-223-8193
(about 12 miles from Hagerstown)
Description
This weekend, in a beautiful rural county setting, will allow us to step away from the business of our everyday lives and turn inwards with yoga, meditation, and personal quiet time in preparation for the season's busy holidays.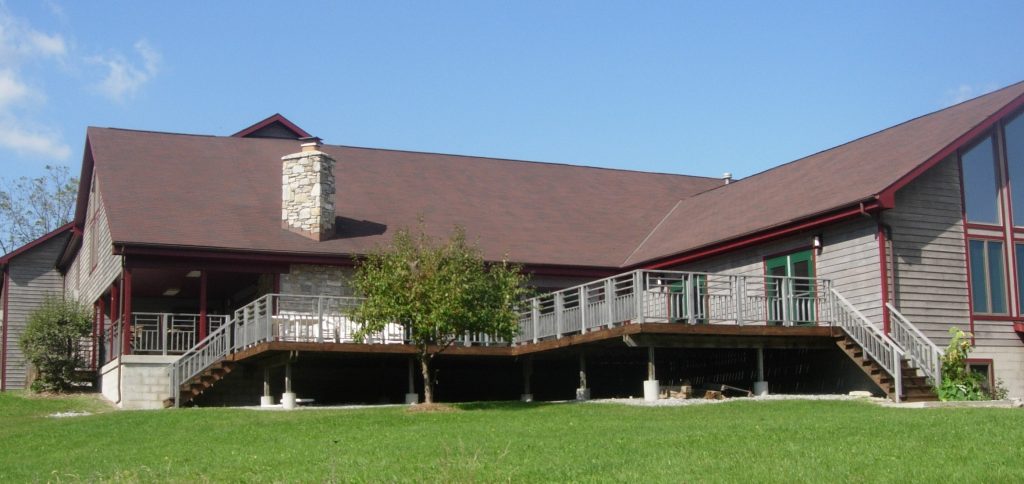 Shepherd's Spring is an hour and ½ from the DC area, and 2 and ¾ hours from the Eastern Shore of MD. Our location is abundant with rich history, wildlife and fauna. The forests and meadows offer hiking trails leading to the Potomac River and C & O Canal.
In this weekend you will:
Enjoy Yoga classes that are geared to opening our hips and freeing energy to sit comfortably for meditation.
Learn the Art of Meditation while not going to war with our minds!
Have optional periods of "Loving Silence" to reap even more benefits of turning inwards.
Eat delicious food prepared by the excellent chefs of Shepherd's Spring.
Enjoy quiet hikes to the river, spotting wildlife that flourishes In the "off the beaten path" beauty of woods and fields.
Take a simple yet committed Meditation Practice home with you.
Your Teachers
Maria Hamburger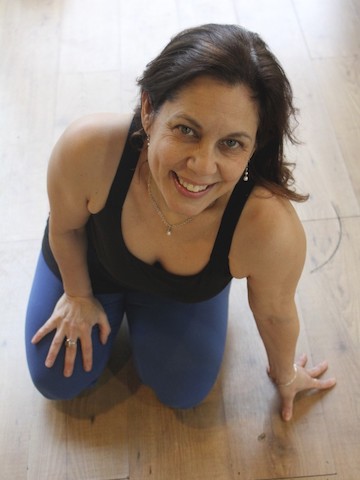 Maria is a certified yoga teacher who has taught for over 20 years students of all abilities in classes that are both physically and spiritually engaging. Her classes explore the benefits of the ancient practices of yoga within our modern world. Maria is a FRC mobility specialist and likes to implement an understanding of anatomy and physiology along with strength and mobility training in her classes. Maria also enjoys playfully incorporating the myths, legends and poetry of the yoga tradition as well as healthy living through an enhanced understanding of anatomy and Ayurveda.
Maria has a live stream yoga platform where she teaches 3 classes a week and hosts teachers of various disciplines.
Suzie Hurley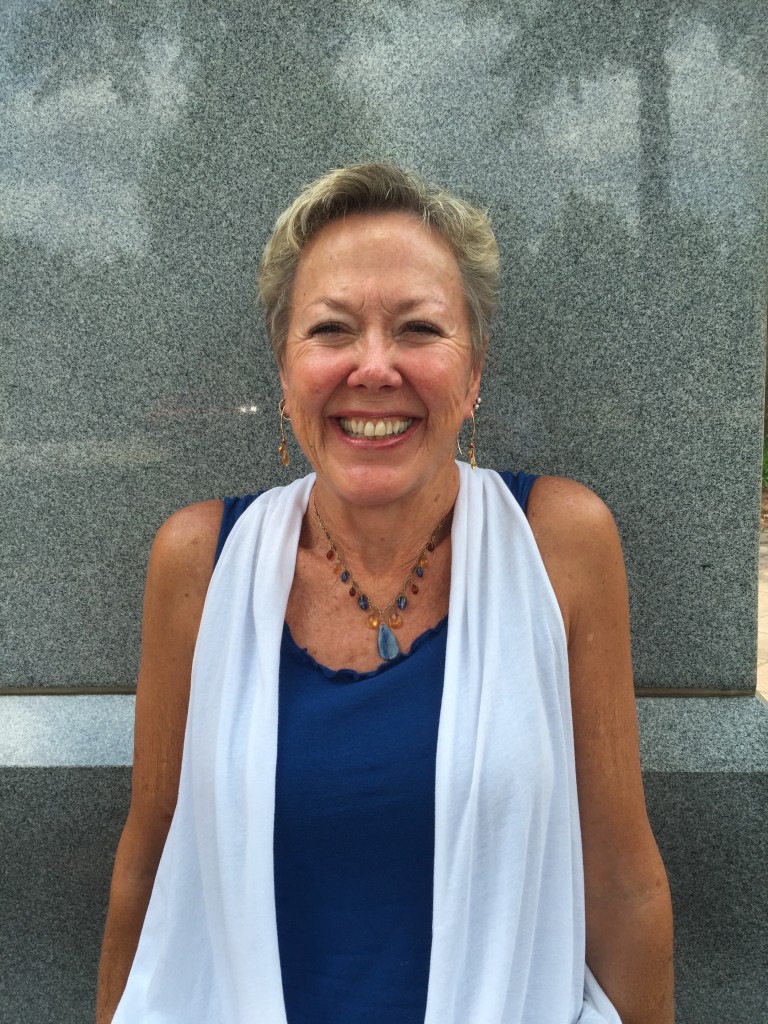 Suzie has been teaching yoga since 1981 and practicing since 1977. She actually learned Meditation three years before she began an asana practice. She is the former director/owner of the Willow Street Yoga Center in Takoma Park, MD. She has a deep background in Kripalu Yoga, Iyengar Yoga & Anusara Yoga. She teaches yoga and meditation workshops nationally and internationally, offers private classes in meditation and spiritual direction and volunteers as an end of life Doula for Hospice.
Suzie's devotion to inspiring and encouraging others to maximize their gifts and open their hearts to the joy that lies within is ever present and the mainstay of her teaching. She continues to be devoted to her own personal growth and creates a safe atmosphere where others may seek the same. She is an activist for progressive change in all things that bring us to the realization that we are one loving Whole and must work together as such. Meditation has always been the foundation of this practice. www.suziehurley.com
Covid 19 Precautions
We will require all attendants to submit a picture of their Covid – 19 Vaccination Card showing they have been fully vaccinated.
All guests will be health screened upon arrival and anyone showing signs of illness or has been exposed to Covid – 19 will not be permitted to enter.
Please email a photo of your card to Suzie  or Maria
** https://www.cdc.gov/coronavirus/2019-ncov/daily-life-coping/personal-social-activities.html
Accommodations
There are 24 rooms for a total of 48 guests with double occupancy, which we encourage. Each room has a private bath, desk, futon, and either two twin sized beds or one full size bed.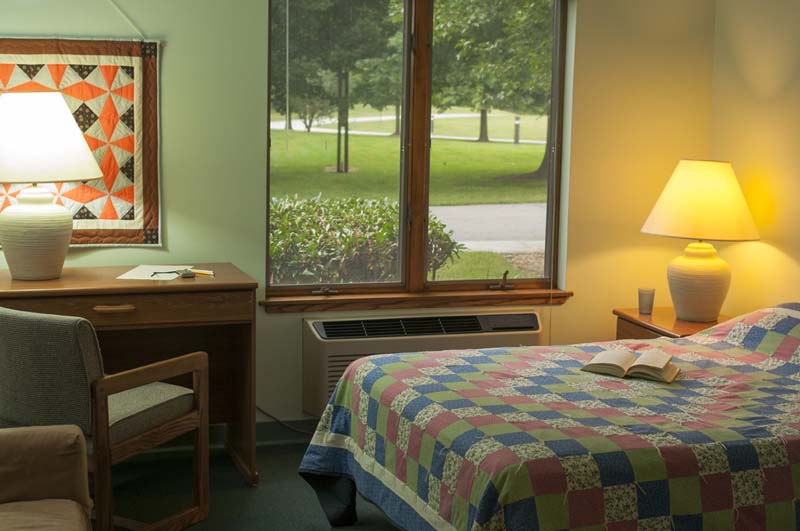 Props
Please bring your yoga mat, two yoga blocks, a yoga strap, two yoga blankets, and a smile! If you have a backjack or a meditation cushion to use for meditation, bring that along. We can use both chairs and the wall for easier sitting.
Prices
Double Occupancy – $610.00 per person
Single Occupancy – $710.00 per person
The price includes all Yoga and Meditation Classes and all meals, including the extra lunch on Sunday.
Full Price Registration Closes November 10, 2021

Please look for the PayPal link to return you to the "merchant page" after payment completes, so you can fill out the registration form

Single Room with Private Bath
$710
Shared Room
$610
Note: You may also pay with a personal check sent to Suzie's address in Oxford.
PO Box 392, Oxford, MD 21654
Check payable to Suzie Hurley
Refunds and Cancellations
Full refunds minus a $100 processing fee are available for all cancellations before November 11, 2021.