Class Schedule
All Levels Online Yoga Class every Tuesday from 1:00-2:15 pm ET!
I teach both online classes through Willow Street Yoga Center in Takoma Park, MD.
Please go to www.willowstreetyoga.com to register for classes.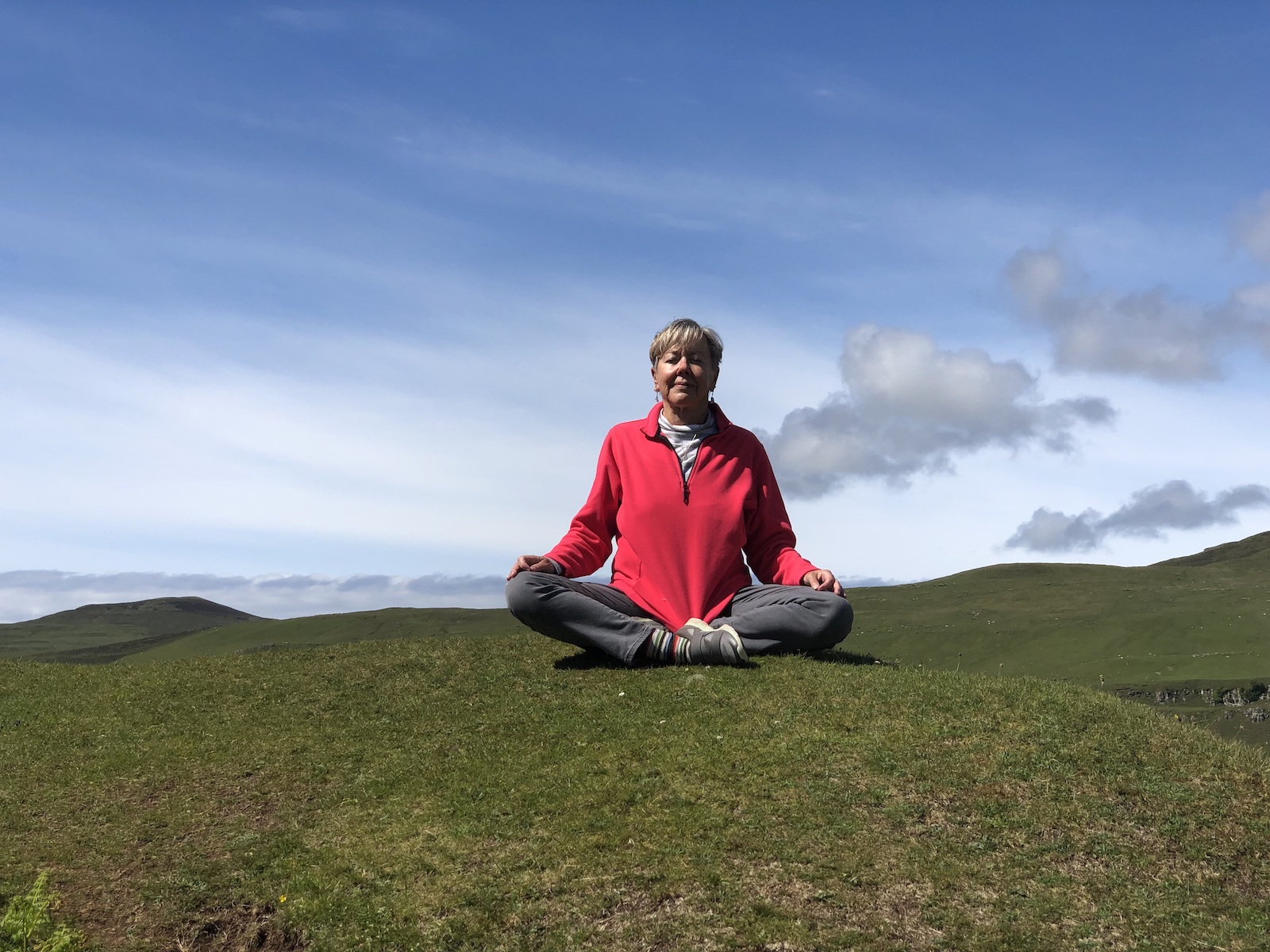 Every Sunday 4:00 – 4:40  pm ET: Zoom Pranayama & Meditation Class
This class cancelled for the Summer, will resume in the Fall
Meditation is proven to reduce stress and enhance overall well-being. It is also considered a cornerstone of most spiritual traditions. It offers a means by which to quiet the mind and rest in silent awareness. But for many of us, it is difficult to motivate ourselves to sit and cultivate a regular practice. That is why coming together as a group can be a powerful way to support our own individual purpose and practice. Join me on Sunday afternoons to breathe together and dip into the restful silence of Awareness. For beginners as well as experienced students.
How to pay for this Class:  If you are a Willow Street member you can register on their website.
If not, a $10 fee is suggested and you may pay thru:
PayPal: https://www.paypal.me/SuzieHurley
Venmo: https://venmo.com/Susan-Hurley-36
In-Person Classes at Oxford Community Center

Yoga Classes in Oxford, Md. at Oxford Community Center are ON!
We can have 18 students, and you must bring your own props.
Advanced Beginners Class
Mondays 1:00-2:15 pm ET
Intermediate Class
Saturdays 9:30-11:00 am ET
Register at https://oxfordcc.org/events/#classes
Yoga at Trinity Cathedral in Easton, MD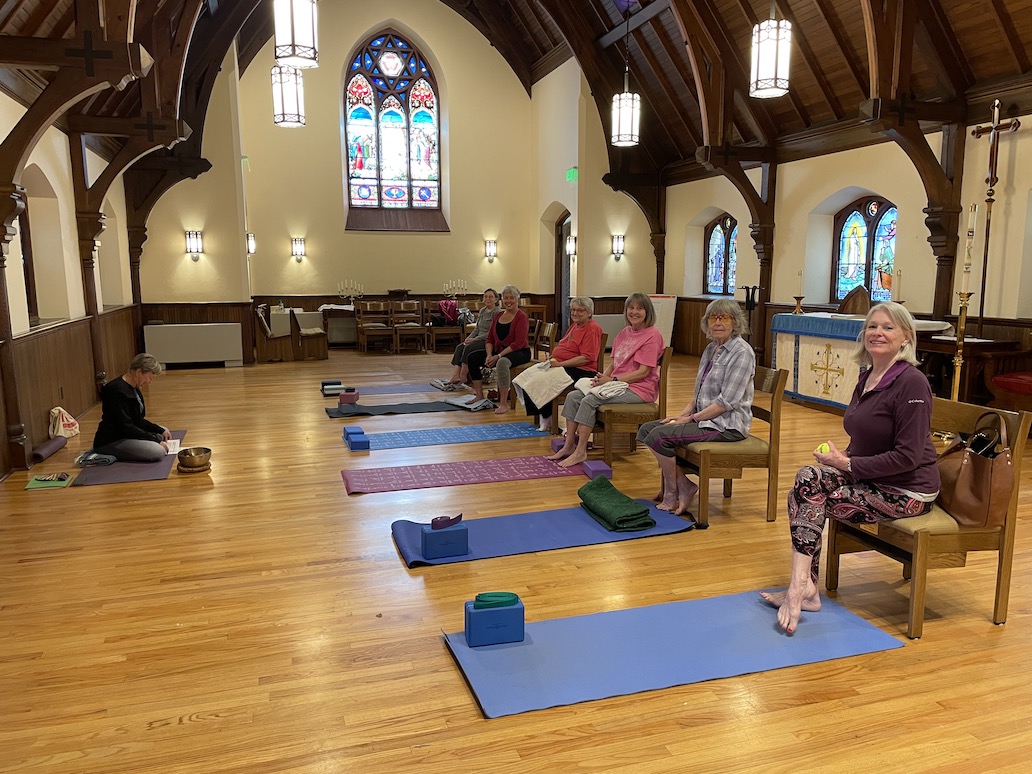 Date & Times: Beginning Thurs. April 8!
Class for experienced students: 10:00-11:15
Class for Beginners: 11:45-12:45
Description of Classes
Experienced Students Class: This class is for those students that have at least 6 months yoga experience with a trained teacher.
Register here for Experienced Students
Beginning Student's Class: This class is for those newer to Yoga or have limited experience. It will be a Gentle but very alignment based class using a chair for seated practice and standing support.
Register here for Beginners Yoga
Location: Trinity Cathedral is located at 315 Goldsborough St. in Easton. The class will be in the sanctuary of the main church.
Price: $15. per class or if sign up for all 4 classes, it is $50. Checks payable to Suzie Hurley please.
If you have registration questions email or call Maggie at 410- 822-1931
What to Bring: Students must bring a yoga mat, 2 yoga blocks, a yoga strap, and one sturdy blanket. (one that is not "squooshy"! These can all be found on Amazon. Here are two good links below.
Yoga Mat: You can find a decent mat at Target, Marshalls or Walmart. Please do not get a thick soft "exercise mat". You want a non-slip sturdy yoga mat, Gaiam makes an ok one. Manduka even better.
Yoga Blocks & Strap: Find one here.
Yoga Blanket: Find one here.
Private Sessions Available
Suzie also does private sessions that might include:
Designing a home practice for the student
Beginning a meditation practice or getting help with your current practice
Learning different breathing exercises for different conditions such as asthma
Helping with misalignments, scoliosis, injuries, and special conditions
Using Phoenix Rising Yoga Therapy to address deep-seated emotional issues
Helping a student learn the art of relaxation
Sessions can be done on Zoom or in person. Email Suzie for more information.
What People Are Saying
"I always wanted to do yoga, but felt it was too hard. Suzie Hurley's class changed my mind and boosted my confidence. What a fantastic teacher! She tailors instruction to everyone's fitness level, clearly explains each pose, and gently corrects in ways that empower us. I especially enjoy how she explains the philosophy and makes each session fun with her joyful personality. "
~ Leslie Walker
"Suzie is the real deal! Her enthusiasm, her infectious laugh, and integrity, presence, and wisdom will feed your body and soul long after class has ended!"
"Suzie has a distinctive sparkle that exudes a playful and radiant joy."
"Suzie Hurley is a master teacher whose instruction is inspirational, challenging, and empowering – She is without question, a 'teacher's teacher'."
~ Dr. Olga Rodriguez Rasmussen, Certified Yoga Teacher