Willow Street Workshop in Takoma Park, MD
Sunday, April 16, 2023
Time:  1:00-3:30
Price:  $55.00
Getting to the Heart of the Matter
When we first come to Yoga, we begin with the body, and soon we realize that this ancient practice goes far deeper as we move from the external to the internal world of breath, mind, wisdom and spirit.
In this workshop we'll use the philosophical knowledge of the Malas to help us understand why we suffer, and the wisdom of the Koshas to peel away the layers to get to the very heart of Yoga, where possibilities await.
 This workshop will include Asana, Pranayama, Meditation and a luxurious Savasana.  All levels are welcome.
The link will take you to Wellness Living, where you will book and pay. If you have not set up a Wellness Living account previously, you will be prompted to do so. The registration is the same whether you attend in person or on zoom, and everyone who registers will get the link 1 hour before the event begins.
Yoga and Meditation Retreat
with Suzie & Maria
November 17-19, 2023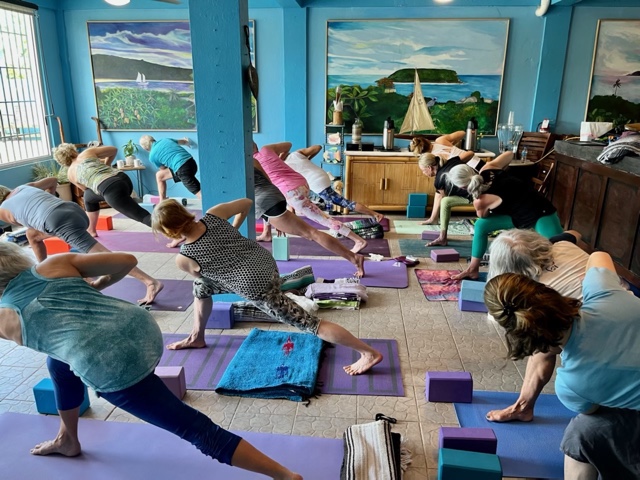 Shepherd's Spring Retreat Center in Sharpsburg, Md
(about 12 miles from Hagerstown)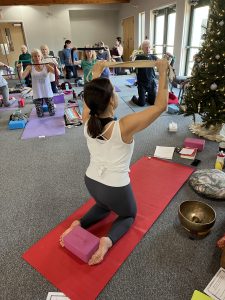 The November Retreat will begin at 4pm on Friday, November 17 and end after lunch on Sunday, November 19. You may come as early as 1:00 on Friday to settle in, walk the trails, read and relax.
These weekends, in a beautiful rural county setting, will allow us to step away from the business of our everyday lives and turn inwards with yoga, meditation, and personal quiet time.
Shepherd's Spring is an hour and ½ from the DC area, and 2 and ¾ hours from the Eastern Shore of MD. Our location is abundant with a rich history, wildlife and fauna. The forests and meadows offer hiking trails leading to the Potomac River and C & O Canal.
In this weekend you will: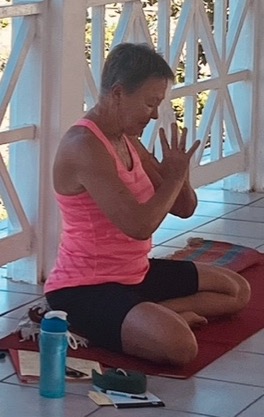 Enjoy Yoga classes that are geared to opening our hips and freeing energy to sit comfortably for meditation.
Learn the Art of Meditation while not going to war with our minds!
Have optional periods of "Loving Silence" to reap even more benefits of turning inwards.
Eat delicious food prepared by the long time chefs of Shepherd's Spring.
Enjoy quiet hikes to the river, spotting wildlife that flourishes In the "off the beaten path" beauty of woods and fields.
Take a simple yet committed Meditation Practice home with you.
Registration Coming Soon
Jamaica 2024 with Suzie & Maria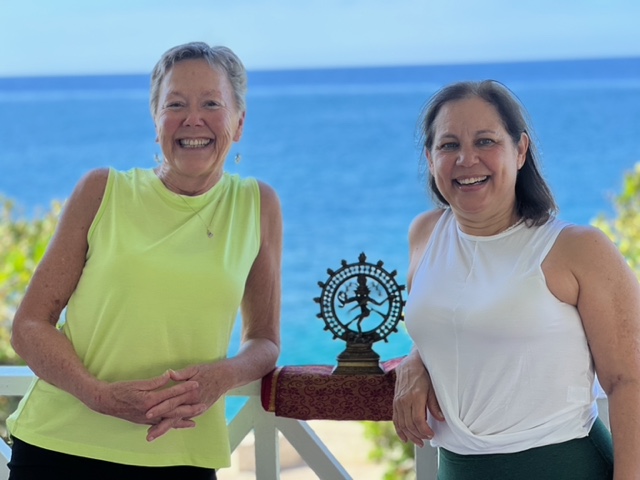 Jan 27 – Feb 3, 2024
Join Maria Hamburger and me for our seventh Yoga Vacation on the cliffs of Negril at Coral Seas Resort!